Meteo
Today 23rd of Sep 2019
Clouds and rain: A low pressure will bring clouds and some rain.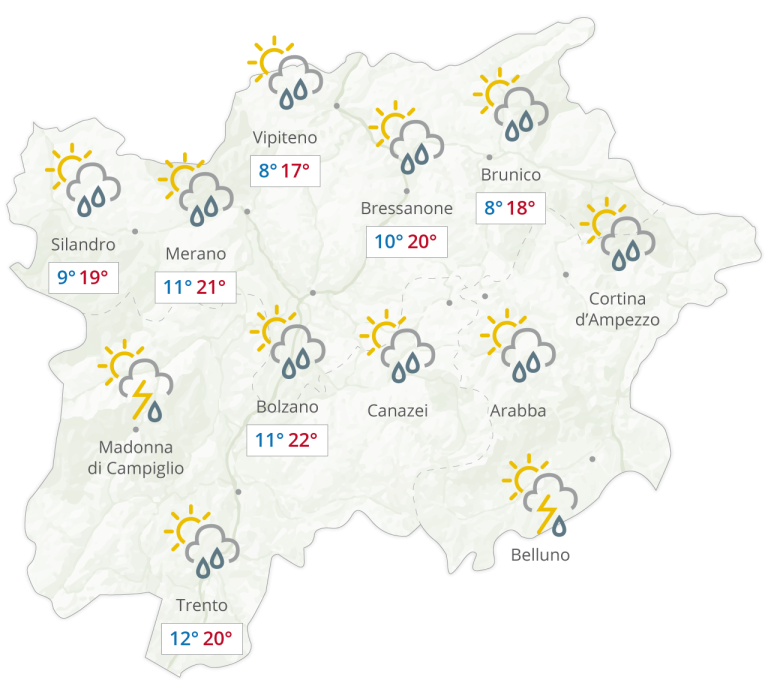 The weather
Cloudy sky with rain spreading out from Southwest. High values up to 13°/18°.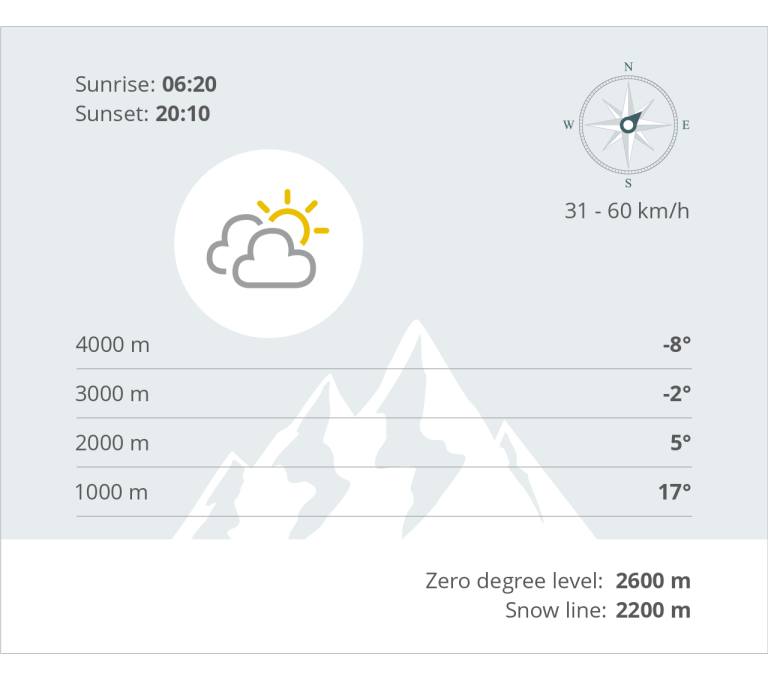 Mountain weather
Reduced visibility. Some precipitation during the course of the day.
Tomorrow 24th of Sep 2019
Sun and clouds: Temporarily stable conditions with a high pressure system.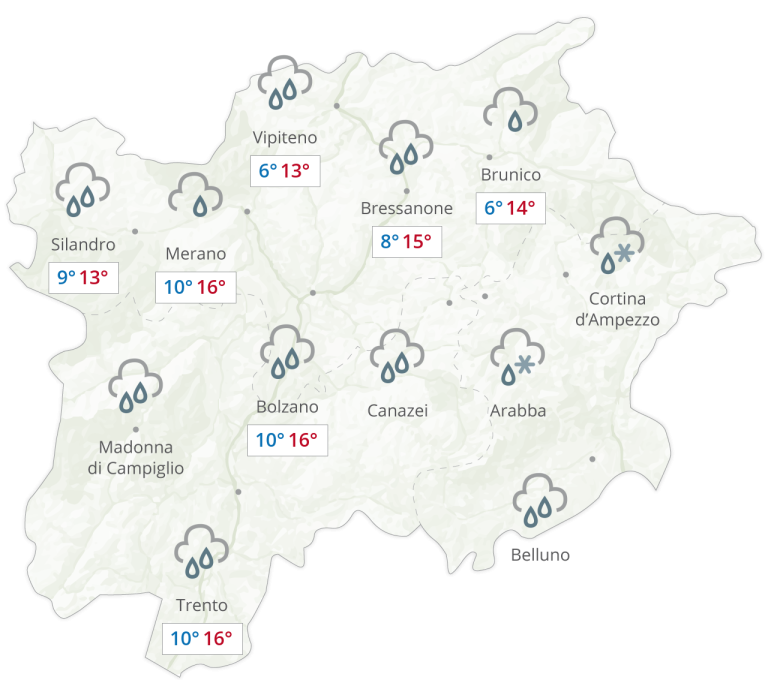 The weather
After low stratus clouds in the morning quite sunny with some clouds, no precipitations. After a fresh morning maximum values between 17° and 22°.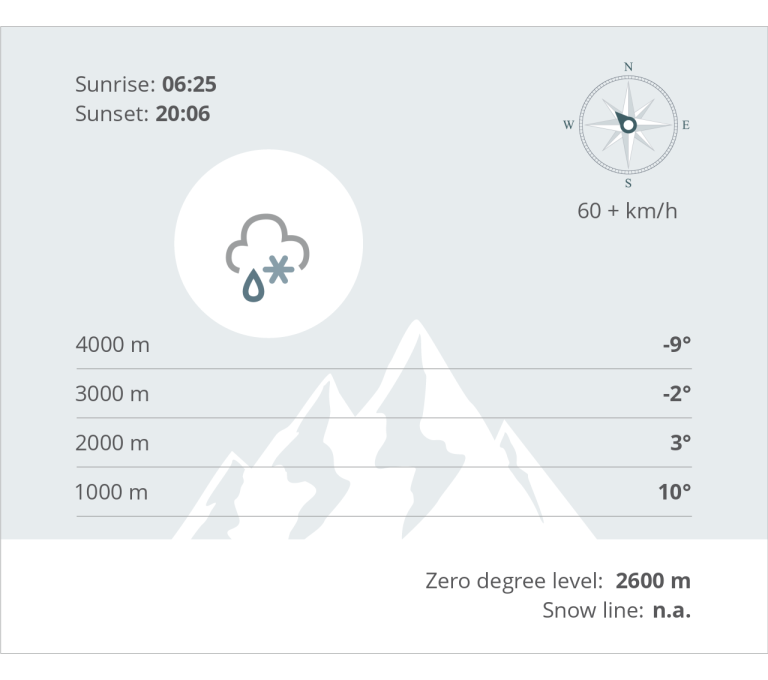 Mountain weather
Stable conditions with good visibility on the mountains. Some clouds moving through well above the peaks.

wednesday
25
Dull, slightly rain
max: 20°
min: 6°

thursday
26
Cloudy
max: 22°
min: 5°

friday
27
Partly cloudy
max: 24°
min: 5°

saturday
28
Very cloudy
max: 22°
min: 7°